.
It is important that you take two minutes to read this page till the end. After reading once, read again and follow the steps. Take help from someone around like your son, daughter, grandkids, etc., if required.
1. Open WritingLaw's WhatsApp chat and click on the arrow to download the ZIP file. If you do not see the arrow, it means the file is already downloaded. Move to step 2.
2. Click on the ZIP file.
3. Now, click on the share button from the top-right.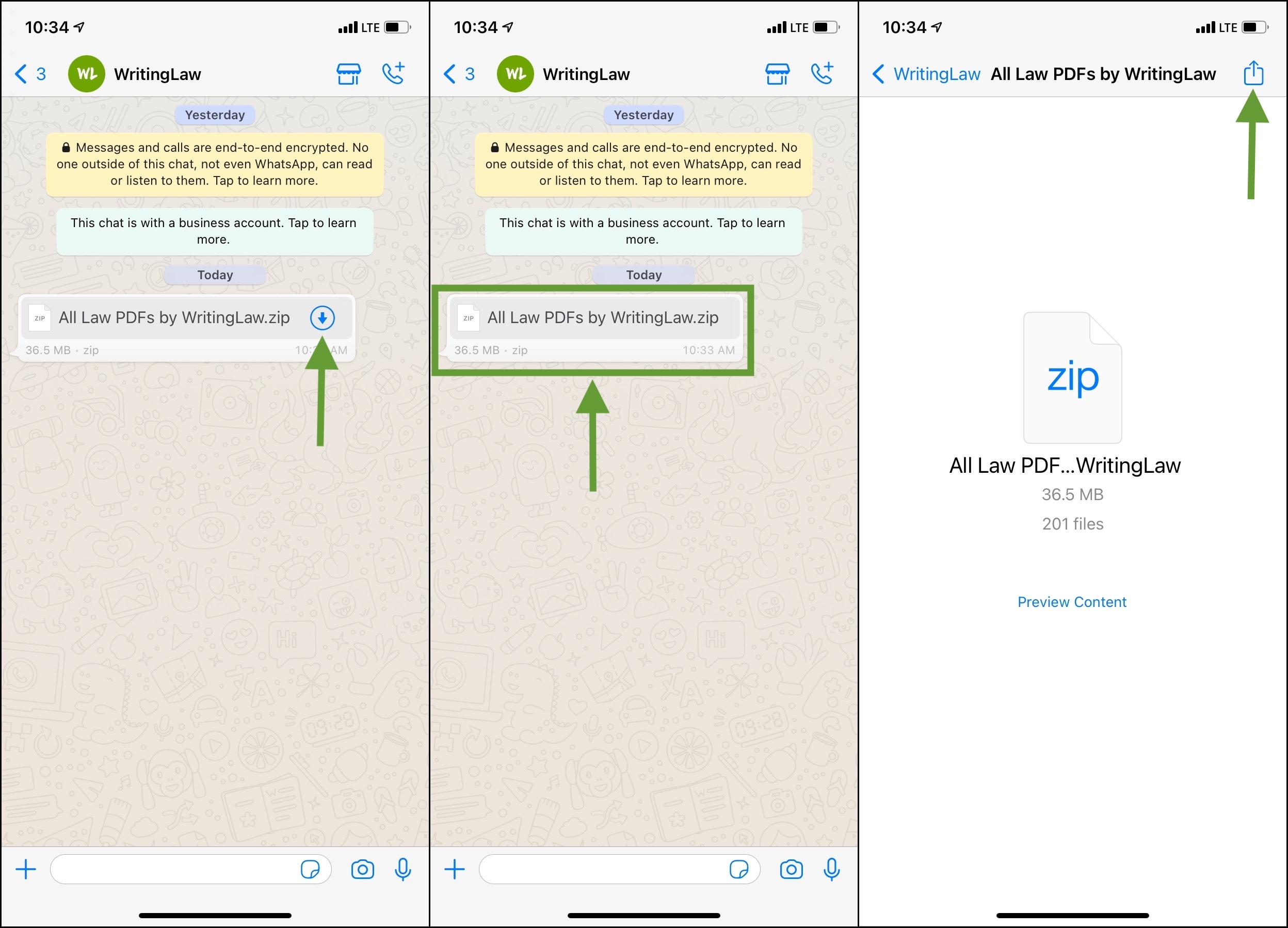 4. Click on Save to Files. Now choose On My iPhone or iCloud Drive and click on Save.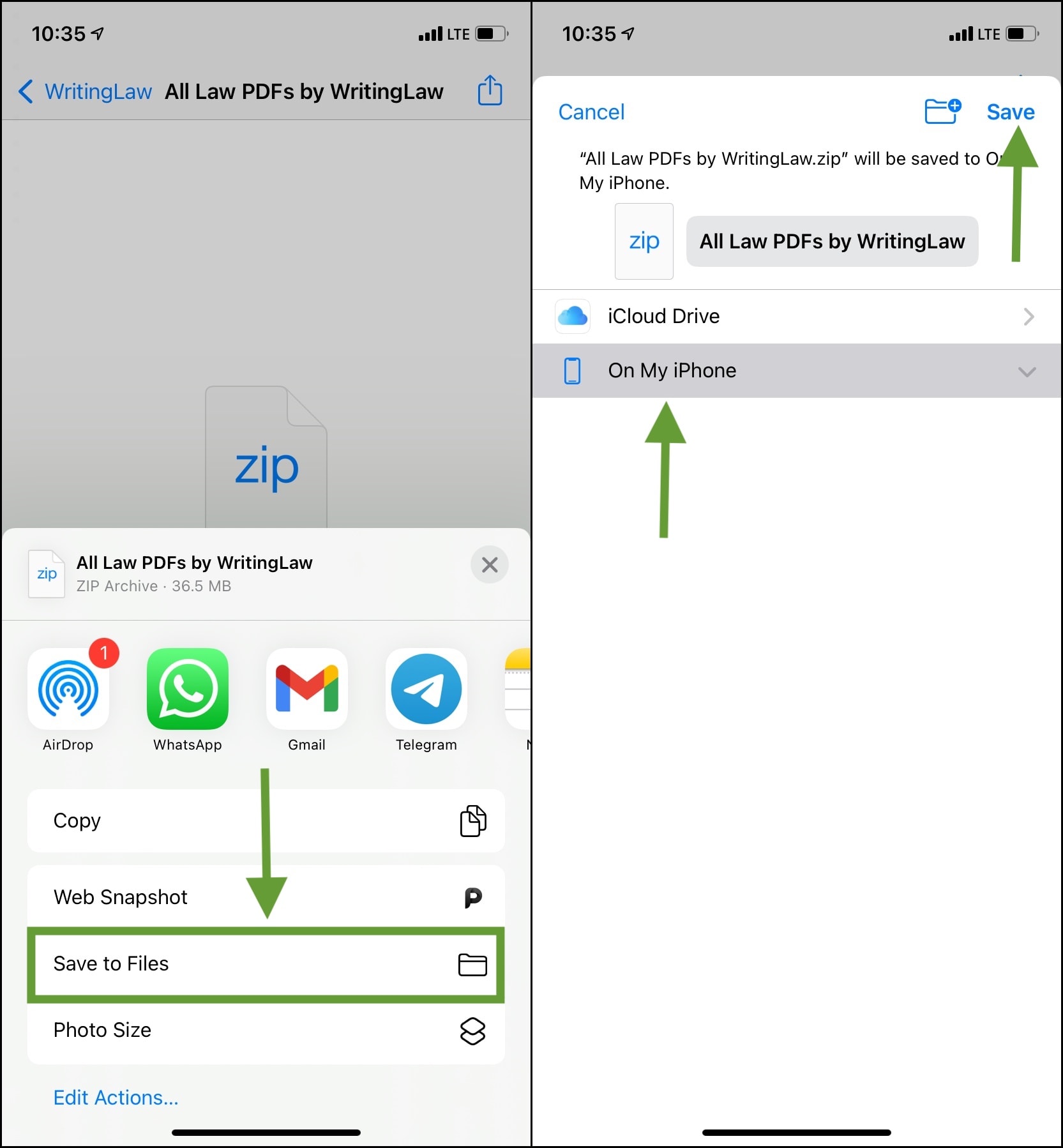 5. Now, open the Files app on your iPhone and go to the location where you saved the ZIP file.
6. Finally, click on the ZIP file, and your iPhone will unzip it automatically for you. Once that's done, click on the folder to see everything inside.
Other Optional Suggestions:
Some iPhone users also have an iPad or Mac. You can easily use AirDrop to transfer the ZIP file to your other Apple devices.
If you like, you may also open a PDF in the Files app. Next, tap the share icon and choose Books (or Copy to Books). Now, the PDF will be added to your iPhone Books app.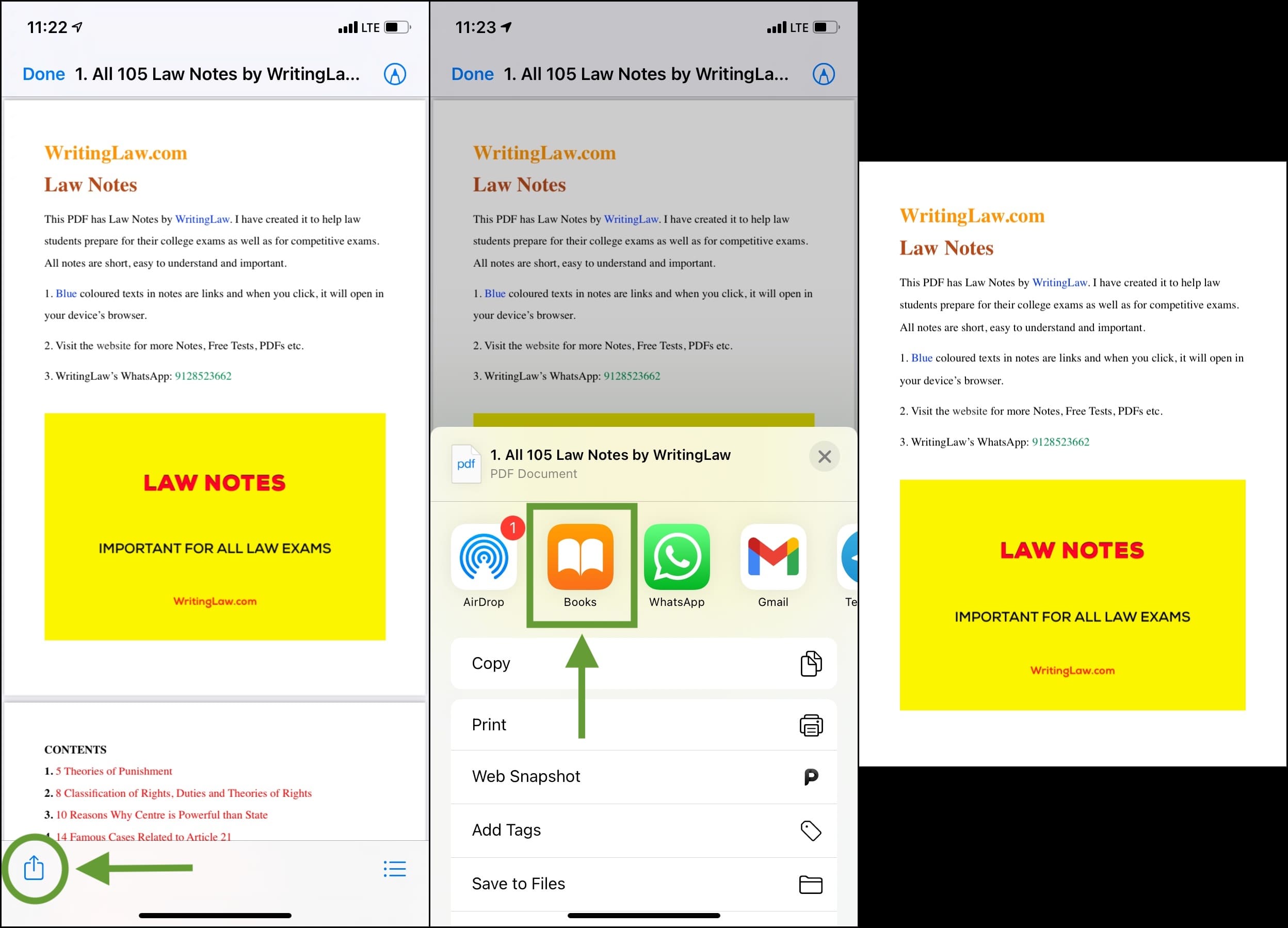 See the amazing MCQ Tests if interested.